The Partnership Marriage Facebook Page
May 30th, 2014 by Andy
This week I renamed my business Facebook page to The Partnership Marriage. Take a look: www.facebook.com/thepartnershipmarriage!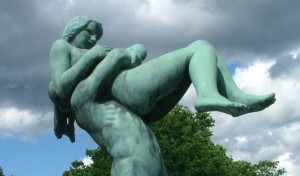 My commitment is that this page regularly provide information, articles, blogs, video clips and quotes related to creating a loving and healthy marriage and an enduring fulfilling partnership.
When you visit my Facebook page, you'll find:
Informative articles and blogs from The Gottman Institute and other resources with ideas to strengthen your marriage
Fabulous marital quotes to inspire you
Wisdom from married couples who have been together for years
Video clips that will lighten you up and make you smile.
Pictures that say a thousand words on the joy of lifelong marriage
Links to all kind of books on marriage
Questions and inquiries you can comment on
On my Facebook page, you'll also find my blogs on partnership marriage that I write twice monthly.
And, I have more good news! In the coming weeks, I will unveil my new website, www.thepartnershipmarriage.com, where you'll be able to find all my current and past blogs as well as my own resources on creating partnership in marriage!
Lastly, this week I am editing the final proof of my book, The Partnership Marriage: Creating the Life You Love…Together, which will be on Amazon this month! I'll let you know when it's available!
P.S. When you visit, I invite you "Like" The Partnership Marriage Facebook page!
Posted in Partnership Marriage